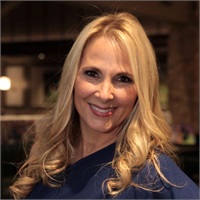 Jodi is a retirement specialist who works collaboratively with individuals and
couples to develop comprehensive strategies and solutions to protect against
many risks in retirement so they can retire comfortably and confidently. She is
also a Certified College Funding Specialist (CCFS) and the founder of
Cornerstone College Solutions. She has first-hand experience of how best to
structure a funding plan and reduce the overall cost that families must pay. She works with many parents and grandparents to develop the best strategies to gift and help fund the costs of school.
Jodi holds an MBA from Columbia University and is frequently responsible for
educating certified public accountants to earn their continuing professional
education credits. She has been sponsored by over 65 organizations and
institutions to educate families about the important aspects of college and
retirement planning, wealth accumulation and tax-mitigating strategies, as well
as diversification and protection of assets. She is married to Jeff for the past twenty-five years and has three grown children, Harrison, Skylar and Kelsey.
Jodi's passion is helping others and spends much of her free time working with
non-profit organizations. Most importantly, Jodi is dedicated to building trusting relationships with her clients along with the support of the diverse team of specialists at Cornerstone Financial Associates. Jodi recognizes that living life to its fullest and retiring comfortably is your utmost priority…Enabling you to do so financially is hers!