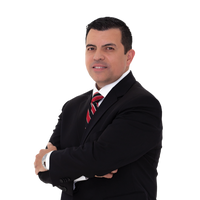 President & Founder – The Sosa Insurance Group
George Sosa is a graduate from Rutgers University and have completed numerous continuing education course and seminars in Sales, and Marketing. He is fluent in Spanish.
Father of three children and "What I have achieved in the past 12 years working in the Medicare industry for myself, has been the FREEDOM to enjoy my family and not having to miss a play, game or practice for any of my children."
He opened The Sosa Insurance Group in 2014 with the goal to help our Medicare eligible retirees by informing and educating them on the importance of them having the right Medicare Health Plan for themselves based on their needs and affordability. His team of 25 licensed brokers cover the tri-state area and are available to fulfill all of your Medicare Health Plan needs.