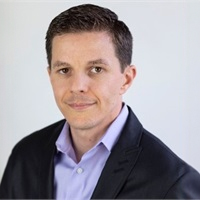 James has over 10 years' experience working in the financial services industry for multiple financial service companies. Prior to joining Cornerstone Financial Partners, he worked for Hampton Square Wealth Management in Augusta, NJ. There his main role was to manage the operations department, which included a database of 300 clients (and counting) and ultimately, he managed about $50MM plus in assets under management.
James grew up in Rockland County NY his and earned his bachelor's degree in business administration at Nyack College in 2009. He married his beautiful bride in June of 2017.
James moved to New Jersey in December 2020, after the birth of his first-born son, so he could be closer to his wife's family. This have given him the opportunity to have family nearby to help so his focus could be becoming a stronger asset to the Cornerstone team.