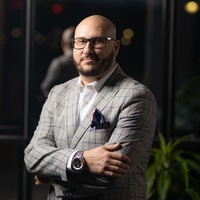 Managing Partner – Monarch Benefit Advisor
With over 30 years' experience in the employee benefits, life insurance and retirement strategies arena, the team at Monarch Benefit Advisors have been working hard to ensure their clients receive the best possible benefits and products on the market. Led by John J. Marchetti, whose insurance career started on the wholesale side on the business, as a Sales Representative for a small General Agency (G.A.), he has come full circle.
Marchetti, whose background was in finance prior to entering into the insurance industry, has always had a niche for working with and helping people secure their futures. Working on the G.A side, he learned the ins and outs of the wholesale business. A G.A. is an imperative part of a broker's model and it was a lesson that he didn't take lightly. Dealing with brokers daily; watching, listening, learning and interacting with them, making mental notes on it all. Marchetti knew that eventually he wanted to be on that retail side of the business, where he could directly interact and advise clients. When the firm he was working for was going through an acquisition, it was then that he made a career altering move and decided to leave to start his own firm. Monarch Benefit Advisors was born.
Monarch now specializes in helping small to mid-size businesses with any insurance or investment need. They also focus on individuals personal planning. Their dedicated team of professionals are ready to listen and accommodate all clients, no matter the type of policy needed.
Monarch is located in Holmdel, New Jersey in Bell Works, which truly reflects an innovative and exciting environment with state-of-the-art surroundings. Bell Works is the reanimation of Bell Labs into a 'metroburb.' The building has evolved into a two-million-square-foot ecosystem filled with business, dining, culture, and more. Bell Works was recently named the most iconic building in the State of New Jersey by Architectural Digest magazine and coined "the coolest office building in N.J." by NJ.com.