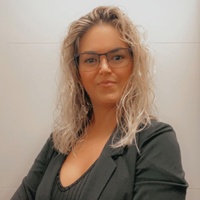 Susan Baltazar serves as an account executive. Ms. Baltazar holds her life, accident, health, property, and casualty licenses with the State of New Jersey.
Prior to joining Cornerstone, Ms. Baltazar, had more than 15 years of professional experience in the healthcare industry with brokerage roles in both the private and public sector, where she specialized in employee benefits and had extensive account servicing responsibilities for numerous accounts. Her duties included analyzing and negotiating plan renewals, claims resolution, assisting through the re-certification process, conversion, benefits administration, collective bargaining practices, and preparing spreadsheets and daily communication with brokers and constituents.
Ms. Baltazar's background also includes experience on the insurance carrier side, where she worked in various roles at Aetna, the most recent being as account manager. She specialized in negotiating and identifying cross-sell opportunities on plan renewals, claims resolution, benefit inquiries, and overall client service for assigned private sector broker accounts. Her excellence has been recognized by her peers and with several company awards.
Ms. Baltazar graduated from Rutgers University with a Bachelor's degree in Psychology. She and her family reside in Matawan, New Jersey.